Fiat Scudo Thatcham Approved Deadlocks Fitted Essex
18 June 2020 | Admin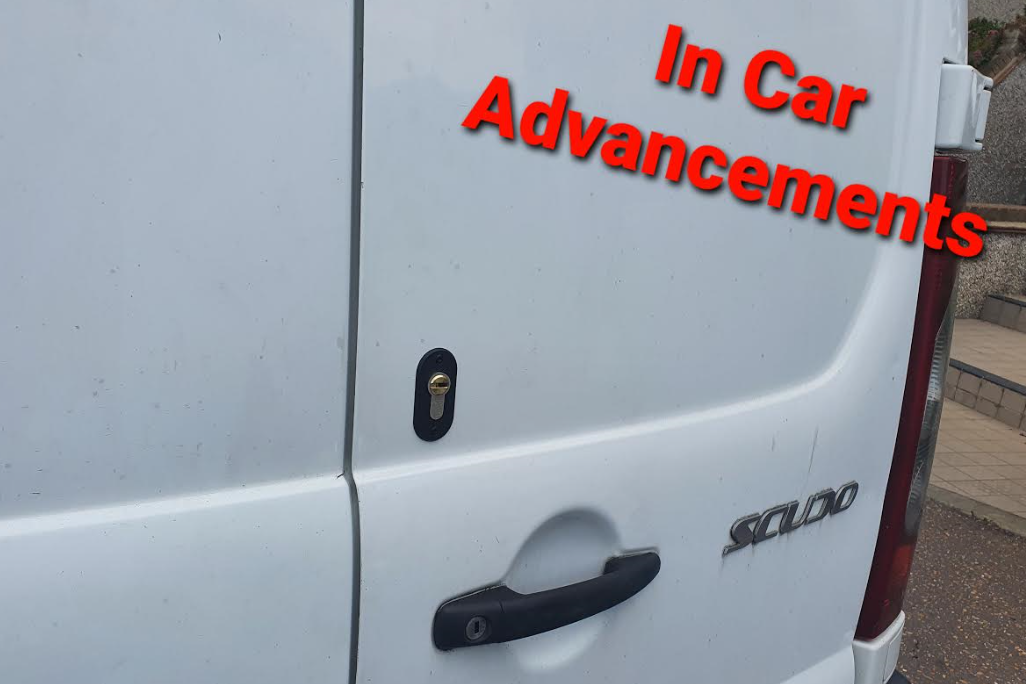 Owning one of these vans without upgrading any form of security is asking for your van to be attacked. These Fiat Scudo vans have far to many weak points of entry such as...
Air wedge or levering the side door to unlock the whole van.

Rear lock cylinder can be screw driver attacked.

Sliding door latch can be attacked.
Most of these vans have NO form of alarm at all. Meaning a thief can gain entry into your vehicle in seconds without making any noise at all. This is a major problem if your a tradesman carrying tools worth £1000's as such we would advise upgrading the security on your Fiat Scudo van. We would recommend 2 layers of security and the 1st being the Thatcham approved deadlocks which are mounted on the 2 sliding doors and 1 rear set of barn doors. These deadlocks will hold the door in place even if the original vehicles locking is bypassed by one of the common entry methods above. Meaning it's a fantastic layer of security if you take the route of Thatcham Approved locks.
These locks are designed with all the brackets with this exact vehicle in mind meaning it's a nice sleek install and all the Thatcham key cylinders are keyed alike, this means one key will open and close all 3 door locks fitted to your vehicle. We can also offer an alarm upgrade for this vehicle meaning it works off the original Fiat / Peugeot / Citroen 2 or 3 button remote. This system is made by Meta offering excellent security due to it being the factory approved alarm upgrade for this vehicle. The Meta alarm protects all doors front, side and rear and the vehicles interior. It also remains armed in the event of a door air wedge / unlock attack and doesn't disarm from the factory door cylinders meaning it is very secure.
The system is also Thatcham approved meaning you may get an insurance discount. Backed by a battery back up siren sounding at 120db when the alarm is triggered you can rest assured you will have the best alarm system protecting your van. If you would like to discuss your Fiat Scudo security requirements why not call us today on 07525 068291.