Fiat Scudo Cobra Alarm Upgrade Fitted Essex
6 December 2017 | Admin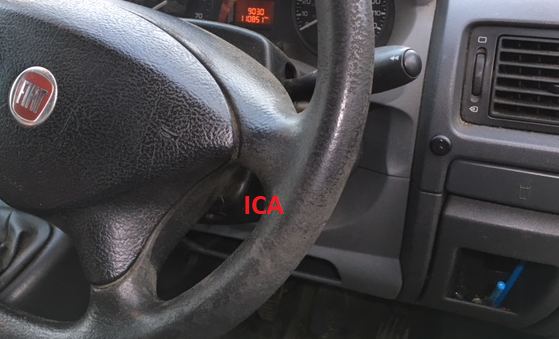 The Fiat Scudo is not the most popular of vans on the UK roads but it's a very reliable work van. The chassis is a Peugeot Expert Van, the only visible difference is the steering wheel and the badges on the exterior of the vehicle.
We offer an excellent alarm upgrade on this vehicle which is made, designed and engineered in Italy. And the system is made by Cobra ( Vodafone Automotive SPA ). The alarm works perfectly with the vehicles Can-Bus system detecting all zones such as front doors to the interior, side and rear barn doors. The main interior of the vehicle is protected by Ultrasonic sensors which detect mass movement. ( For example someone breaking a window or climbing through a window. )
The system works alongside the original Fiat / Peugeot remote control. If the vehicle has deadlocking the alarm can arm on the 2nd press of the remotes lock button. without deadlocking it would arm on the first press. And the system will quickly disarm with one press of the unlock button. The Cobra alarm features a full battery back up siren which sounds @ 118DB once triggered.
We are the Prestige Cobra Alarm dealer in Essex, Offering a 3 year warranty on all security installations. If you would like an alarm installed give us a call on 07525 068291.