Fiat Punto Pandora Mini BT Fitted Canvey Island Essex
22 June 2023 | Admin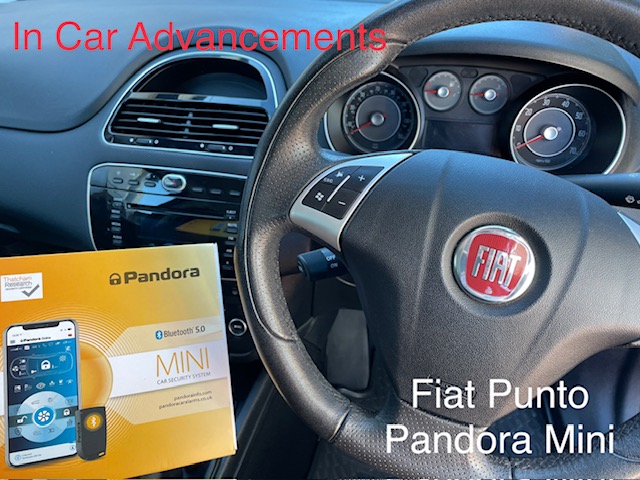 Fiat Punto now secured with the Pandora Mini BT alarm & immobiliser offering complete protection. Due to other cars being stolen in the area the customer wanted a higher end security system which would give him total piece of mind when leaving the vehicle. The Pandora works alongside the original Fiat key meaning locking the doors will arm the system and unlocking will disarm the Pandora system providing a Pandora ADR tag is within range.
The system will remain in an Immobilised / armed state if no tag is present meaning any attemps of theft such as OBD key cloning and Key code grabbing will not work. With the loud 120 DB battery back up siren you can rest assured the thieves would be disturbed while attacking your vehicle. The Pandora Mini BT offers excellent sensors as standard such as the dual zone shock sensor, tilt sensor and motion sensor meaning any forms of jacking the car up or roll away attempts will trigger the alarm system.
With the Pandora BT mobile app you can use your phone as a tag in an emergency and the sensors such as the shock sensor, tilt & motion can be adjusted in seconds via the mobile app. A really nice feature is being able to view the history of the alarm system such as when the vehicle was last locked or unlocked. Please be aware the app for this system is only Bluetooth based and as such the range is around 6-10 meters.
If your looking for your vehicle to be secured in the Essex area give us a call on 07525 068291 to discuss the requirements for your vehicle, if you prefer email Sales@in-car-advancements.co.uk.