Fiat Abarth Pandora Smart Pro V3 Fitted Essex
22 September 2021 | Admin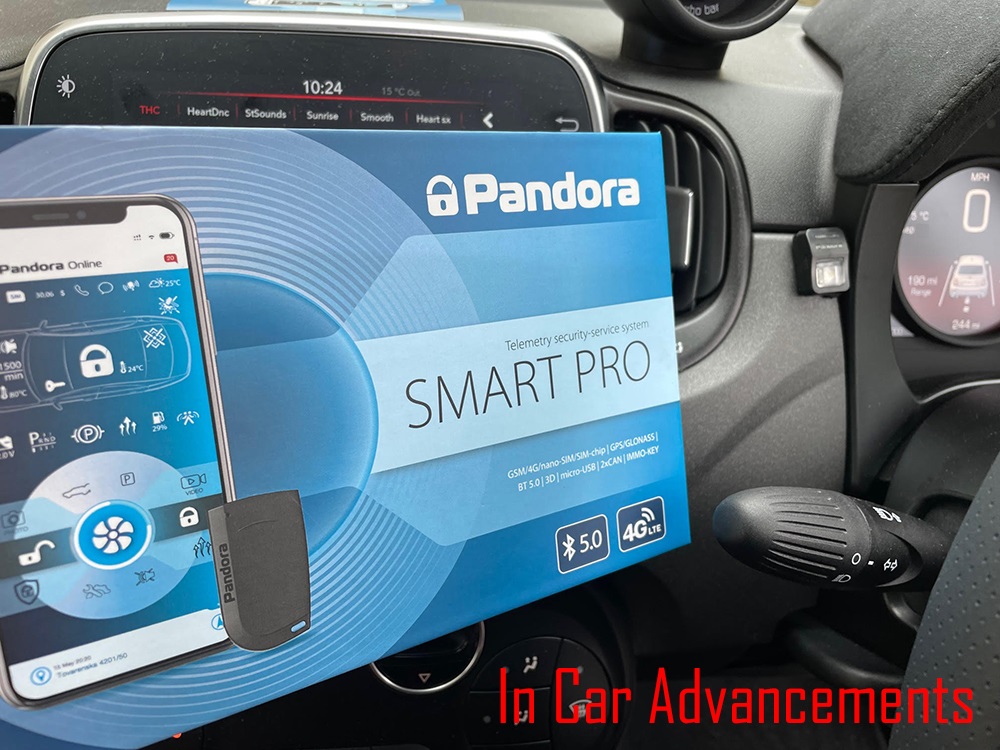 The owner of this brand new Fiat Abarth 595 wasn't taking any chances with his new vehicle. The Pandora Smart Pro offers unreal protection against all forms of attack, due to the system being Thatcham approved you have complete piece of mind the system can fight against an attack. Including the most popular battery back up siren which will keep sounding in the event of the wiring being cut or disconnected under attack. The Smart Pro V3 offers so much more than your average security system such as full GPS tracking, full GSM phone calls if the alarm is triggered and a SMS text to tell you exactly what zone has been triggered, Thatcham approved Cat 1 alarm and immobiliser with 5 sensors as standard.
The Pandora Smart Pro V3 offers a full mobile app meaning you can view the status of your vehicle at any time meaning you can see if it's locked or unlocked or view history in seconds meaning you can check to make sure you locked the car or check a previous alarm trigger. You can also adjust sensors such as the tilt, shock or motion if you need to make any changes due to your parking location. Due to the system being updated it now has 4G GSM meaning alerts and notifications come through to your smartphone quickly.
The Pandora Smart Pro V3 features the new stronger style tags which are secured together with a small screw meaning the tag is much more secure and durable than previous designs. The only part visible within the vehicles interior is the small Pandora LED, This flashes green every 2 seconds when armed letting people know your vehicle is protected. We are fully approved Pandora platinum dealers for the Essex area Call 07525 068291 to discuss your security requirements.