Fiat 595 Abarth Pandora Light Pro
10 April 2019 | Admin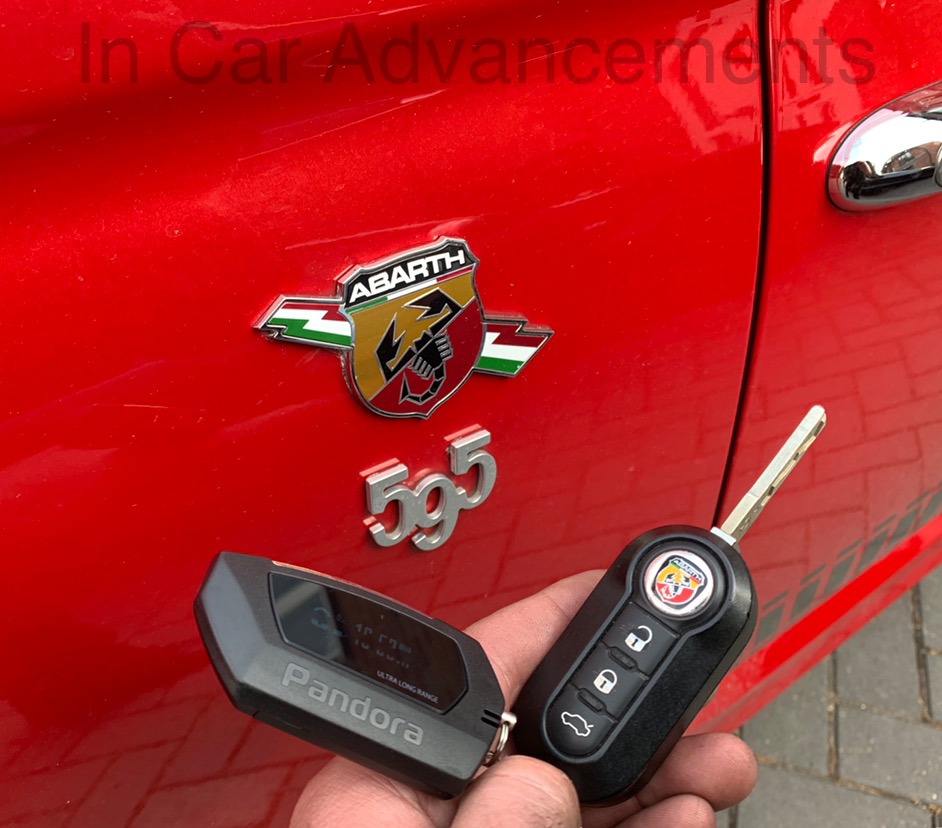 This Fiat 595 Abarth isn't going anywhere now it's protected via the Pandora Light Pro! This alarm is feature packed with a OLED pager which gives up to 1 mile range in case your vehicle is attacked. At any moment you can press the F button and check the status of your vehicle such as checking its locked. The system protects the normal doors, boot, bonnet and the Pandora Light Pro also features lots of onboard sensors such as dual zone shock, tilt and motion meaning you are fully protected from many methods of attack. This customer also upgraded to have the additional dual zone proximity sensor which detects movement within the interior and makes the siren chirp if movement is detected by the drivers or passenger window glass.
The Light Pro will arm and disarm alongside the factory remote key and also the Light Pro remote control meaning you can use either to lock / unlock your vehicle with ease. The Light Pro also features a mobile Bluetooth app meaning you can adjust the sensors settings and update them quickly if required. The smartphone can also be used as a tag in an emergency if the battery in the Pandora tag goes flat. Unlike other systems the Pandora has many secure methods which can be used to disarm the system.
This system also features anti hijack meaning if the owner is removed from the vehicle once the system detects the tag goes out of range the system will shut down the vehicles electronic ignition system causing the car to come to a slow stop. Anti hijack is an excellent feature the Pandora systems offer to protect you from the most common forms of attack. Pandora systems feature a loud 118db siren which also flashes the vehicles indicators when under attack.
If you would like a Pandora Light Pro fitted to your Fiat Abarth why not give us a call on 07525 068291 to get yours booked in today.