Fiat 500 Alarm Fitting Essex
1 June 2017 | Admin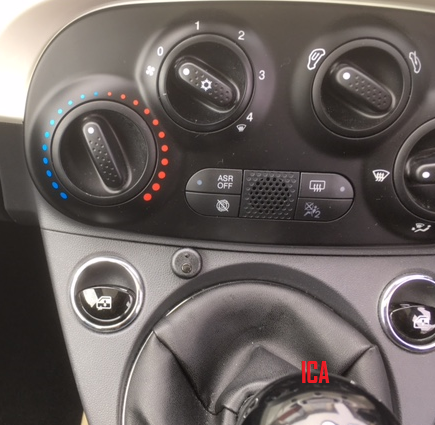 With the Fiat 500 being a very large target in the Essex area. It is wise to secure your vehicle as best as possible, this is were the Thatcham Approved Cobra alarm works perfectly in protecting your vehicle. The alarm looks like an original fit once installed, meaning you wouldn't know its been fitted after the vehicle left the factory. The system works alongside the original Fiat remote control meaning when you lock the doors the alarm becomes armed and unlocking will disarm the alarm.
All zones on the vehicle are protected such as doors, boot and bonnet. The alarm features 2 colour matching ultrasonics which protects the interior, these sensors match the original vehicle head liner perfectly. The alarm is a full Thatcham Cat 1 once installed to your Fiat and we will issue a full Thatcham Certificate on completion of the job.
This system is made by Cobra ( Vodafone Automotive ) and it is backed by a 3 year warranty for complete piece of mind when having this system installed. If you would like our Fiat 500 Alarm Upgrade why not call us today on 07525 068291.