Fiat 500 Abarth Cobra ADR Alarm Fitting Essex
16 February 2018 | Admin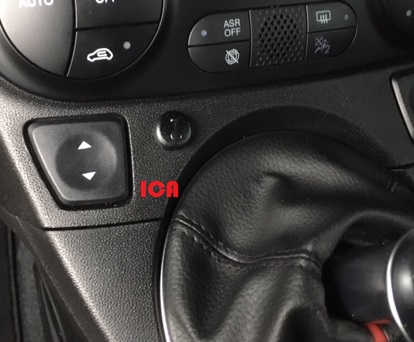 Owners of the Fiat 500 Abarth models have seen a massive spike in car thefts. Being very easy to steal and all of them having security which is very easy to bypass. These vehicles are stolen by thieves plugging a key programmer into the OBD port which is behind the storage pocket on the drivers side. Once this is plugged in the thief can program a new key within 30-40 seconds and once programed the vehicle can be driven away.
This is where our Cobra ADR alarm offers excellent security and offers protection against the vehicle being stolen. With the Cobra ADR it features secure override tags. The tag which hangs on the vehicles car keys must be seen by the Cobra ADR alarm before it will allow disarming of the alarm and deactivate the immobiliser. If the ADR tag is simply not seen by the alarm it will trigger after it's pre disarmed state.
The Cobra ADR features protection for your doors, boot and interior ( providing it doesn't have the Fiat ultrasonic sensors as standard ) otherwise we would recommend adding our interior microwave sensor. The system features a full 118DB battery back up, engine immobilisation and it's fully Thatcham Cat 1 approved once installed.
Check out our Cobra ADR range. If you would like to place a booking why not give us a call on 07525 068291.