Drilling Out A Thatcham Van Deadlock
10 May 2016 | Admin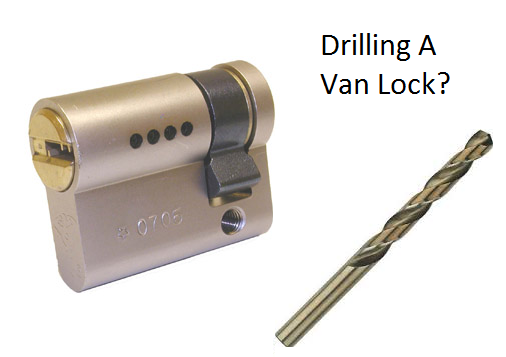 Many customers ask can you simply drill the lock out? Drilling a lock out is no problem if it's a standard euro cylinder. Sadly with the high security Thatcham deadlocks we offer it means they have internal anti drill pins and the internal metal wall is very strong. From expience drilling a Thatcham deadlock out myself when a customer lost his keys this process takes ages.
I would say to attack a lock or to gain entry if you have lost your keys allow 25-40 mins to drill these out correctly. The last time I drilled a Thatcham approved euro cylinder I broke around 3 drill bits in total. This is due to the anti drill pins inside being made to an extreamly high standard. The pins snag on the drill bit and in turn it will shear the drill bit in half.
Any lock can be drilled out given enough time. But the Thatcham approved euro cylinders really do stand up to some very harsh attacks before finally giving in. A normal standard euro cylinder can be drilled out in around 2-5 mins and this is why we never supply and fit the standard euro cylinder van deadlocks. We only supply and fit the industry proven Thatcham approved van locks. Give us a call today to book your vehicle in 07525 068291.