CUPRA Formentor Pandora Mini BT Fitted Witham Essex
23 March 2023 | Admin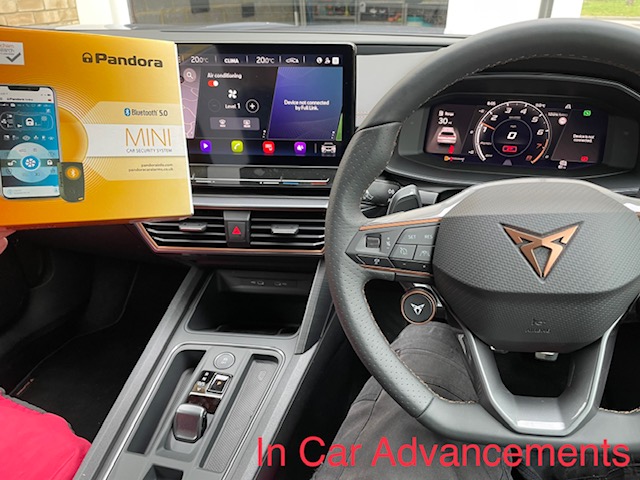 Absolutely stunning Cupra Formentor now secured with the Pandora Mini BT offering a full alarm and immobiliser system. The Pandora Mini BT protects you against all forms of key scanning and key cloning by using a secure Pandora ADR tag meaning only the owner can drive the vehicle when the tag is within range of the vehicle. The Pandora Mini BT has proven itself time and time again with its stunning reliability and performance in the car security world.
The system features many sensors as standard such as the dual zone shock sensor which detects light and harsh impacts to the vehicles bodywork or glass. It has an onboard tilt sensor which detects any form of jacking up or tilting of the vehicle, with the motion sensor it can detect dragging or rolling of the vehicle which is unique to the Pandora alarm systems. As usual it protects all the main zones on the vehicle such as the doors, boot and bonnet.
The Pandora arms and disarms alongside the original control but more importantly the keyless entry door handles also meaning you can simply walk up to the vehicle and providing a Pandora tag is within range the system will automatically disarm. The system also features a Bluetooth app meaning you can use your phone as a tag in an emergency meaning even if the battery goes flat in your ADR tag you can simply open up the phone app and drive away.
We are a fully approved Pandora Platinum dealer for the Essex area and as such offer the best installations backed with the best customer care. Call us on 07525 068291 to discuss your security requirements.