Covid-19 Installations & Guidance
12 May 2020 | Admin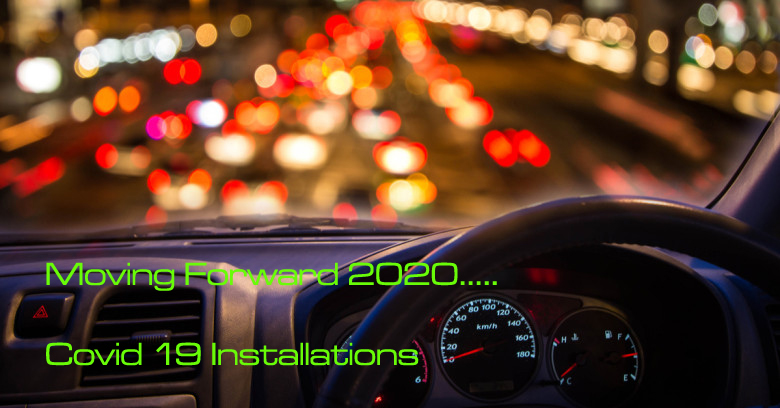 As you are more than likely aware the world has been taken by storm with Covid 19. All installations have been stopped since 23rd March 2020. However with the Governments advice we are going to be carrying out installations on a strict booking basis / limited days only. Please be aware there will be strict guidelines we will stick to, this is not only for our safety but yours also. We are taking small steps the same as many other companies in the UK, however we will only book jobs week by week at present and not make any major bookings weeks or months in advance.

What you can expect from us....
Our hands will be sanitisered / clean before exiting the van and starting your installation.
We will wear a N99 mask at all times throughout the whole installation.
We will not shake hands.
All communication will be kept at a minium distance.
We will call you on route to give you advanced warning of our arrival.
We will NOT carry out ANY installations if we have any Symptoms of a cold or cough / sore throat ( job will be re-booked atleast 14 days after )
We will leave full user guides to help explain any system that we fit.
We will NOT give exact arrival times, AM or PM only will be given we will not be rushed to skip safety standards.
A high quality installation, which will meet our everyday standards.
What we expect from you ( Covid 19 requires us to all work together to kill the virus )...
Have the key ready to instantly hand it to us on arrival.
Keep a safe distance from us at all times.
Let us complete the installation without any interruptions.
Keep your vehicles interior completely clear ( No tissues, cans, drinks, fags, nappies, sanitary items ).
Park the vehicle in a way all doors can be opened BEFORE the engineer arrives.
Clean all door handles internal and external along with interior buttons, stalks and steering wheel.
If you / any family member have ANY Symptoms of a cold or cough / sore throat tell us BEFORE arrival we will cancel the installation instantly.
Respect we can't demo / explain the system fully the way we can normally.
You will be required to read the owners manual of the product in full, so you understand the product installed.
Please do NOT chase up appointment times, We will not be answering the phone when carrying out installations ( We will phone you on route )
What jobs are we carrying out during Covid 19?
Car & Van Alarms
Car & Van Immobilisers
Car & Van Trackers
Van Locks
Dash Cams
Parking Sensors
Unless the product / service is above we won't be carrying out these additional jobs until further notice. Please be aware all the above will be done on a mobile basis only ( Stictly NO office visits ) We hope you understand that times ahead will be unusal for us all, but hopefully the UK will be back on track shortly. our preferred method of contact is Email: Sales@in-car-advancements.co.uk
Please remember will won't be pushed to give fast installation dates or to skip our high quality installation standards.