Cobra Flush Mount Sensors Fitted Essex
30 December 2015 | Admin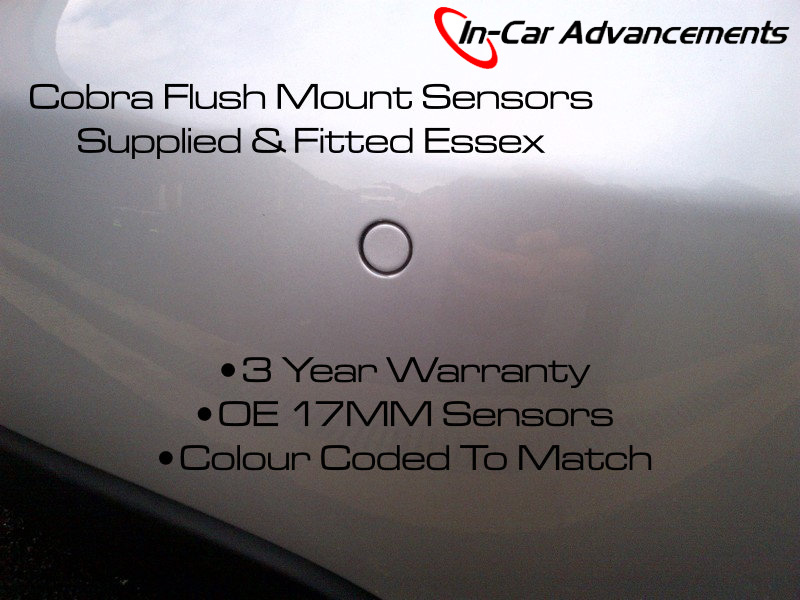 If you have been looking for the best and sleekest style parking sensors in the world. Cobra would most have likely been seen a few times on your searches. When you have Cobra flush mount sensors fitted to your BMW, Mercedes or other types of prestige vehicle you wouldn't even notice the difference between original fit and after market. With the sensors being made in Italy the quality is outstanding and offer superior reliability over other china made brands.
When fitting the sensors we use a special hole punch which makes a very nice clean cut similar to how the holes would have been made in the factory new. This means the sensor gets fitted from the rear of the bumper and sits very flush to the panel work meaning you get a very nice sleek finish. All the Cobra flush mount sensors can be colour coded to match your vehicles paint work perfectly. The sensors work instantly when selecting the reverse gear and a small buzzer is mounted within the vehicles interior. This is a nice crisp sound which doesn't harm your hearing.
We supply and fit the Cobra Flush Mount Parking Sensors in all local Essex areas. And offer a 3 year warranty for complete piece of mind.