Citroen Relay 2016 Deadlocks
21 June 2016 | Admin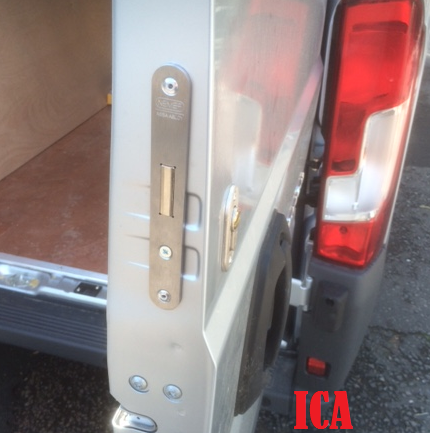 The Citroen Relay is a very good van in terms of reliability and size. The only downside to this vehicle is the poor security. The rear doors can be opened in seconds by a simple attack with a flat blade screw driver. This is why many customers opt to have the high security Thatcham deadlocks installed.
The Thatcham deadlocks are mounted in the best locations on the door frame to stop forced entry by crow bars and screw drivers. The locks themselves look very neat and provide a very sleek look from the exterior of the bodywork.
Being Thatcham approved they come with the anti bump and anti pick euro cylinder which makes them very effective against attack. The locks come with 3 keys in total and we pin each euro cylinder, which means you only require one key to open as many locks as you have fitted to your vehicle. Most customers just have the load area secured, Barn doors and N/S sliding door.
If your looking for a Thatcham approved van lock installation in the Essex area, Give us a call today on 07525 068291 or email Sales@in-car-advancements.co.uk