Citroen Dispatch Alarm Upgrade
1 June 2016 | Admin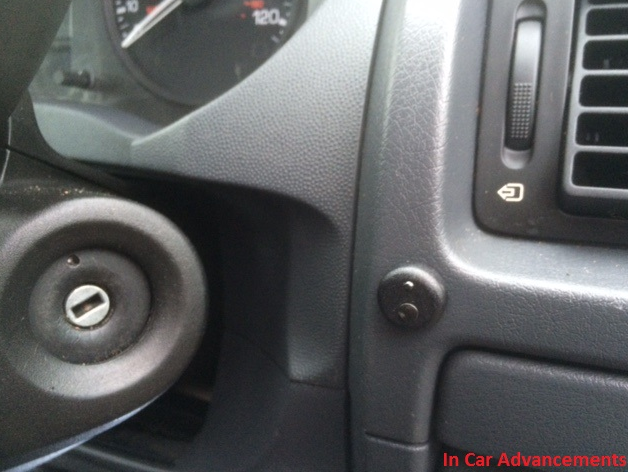 The Citroen Dispatch is a common vehicle for Electricians and Plumbers, and unknown to many these are a very easy van to break into and almost none of them come with a factory alarm system as standard. The good thing is In Car Advancements can fit a very sleek Can-Bus alarm upgrade which will work alongside the original 3 button remote control. This means when you press the lock button the alarm will arm and a simple unlock press will disarm the alarm system.
This alarm works alongside the vehicles data system meaning it detects all the vehicles infomation from the BSI unit. This will be information on door pins , ignition status and inhibit detection. The Cobra alarm system we install is fully approved and accredited by Thatcham meaning its a full Cat 1 once installed and we issue a certificate. This can in turn reduce your insurance premiums.
The alarm system features very small OE style ultrasonic sensors which are located on the roof lining. These look very smart. Most customers didn't even notice we installed them due to the sensors looking so original. The Cobra Can-Bus alarm features a battery back up siren which is rated at 118db. This means if the siren is attacked it will keep sounding.
We can install the Citroen Dispatch alarm upgrade at your home or workplace in Essex. Phone 07525 068291 or contact us via email Sales@in-car-advancements.co.uk