BMW X3M Thinkware Front and Rear Dash Cam South Minster
1 February 2021 | Admin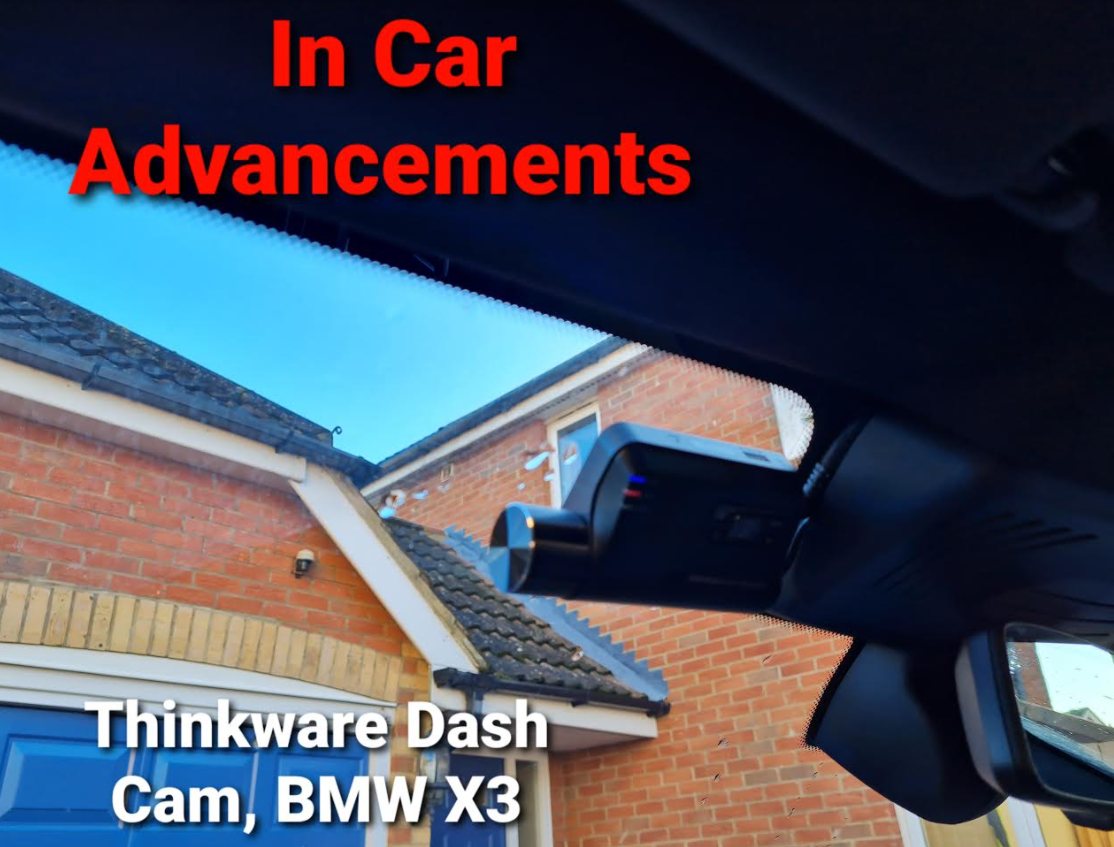 Dash cams are a must have on any newer vehicle, the lucky owner of this new BMW X3M wanted protection on the road while driving but also wanted piece of mind when the vehicle was parked. This Thinkware system was set up to record on motion when the vehicle was parked up and also detect any form of impact to the vehicle. This means anyone walking near your vehicle will be recorded and any bumps / bangs in a car park will be detected. This system features a 32GB SD card but this can be upgraded to 128GB if required for much longer recording times, as you are more than likely aware the BMW voltage sensing systems are very sensative and as such you can get the Thinkware dash cams to shut down when the battery voltage reaches 12.3 volt meaning you never have to worry about warnings or flat batteries.
The Thinkware system gives you a free smartphone app which you can download to your smartphone and view the footage back and make any setting changes providing the vehicles igntion is on and you have activated the Thinkware Wifi. The smartphone app is ideal if your in an accident and need to get the footage ASAP unlike other dashcams / models which need an SD card inserting into a laptop.
We hide all the cables perfectly in these vehicles meaning you only see a small amount of cable exiting the dash cam, the rear boot had the camera mounted at the top of the rear glass and we have a method to hide all the cables, even with the new style electric boot which has stopped some fitters offering rear dashcams on some new BMW models. If you would like a professional Thinkware Dash Cam installation why not give us a call on 07525 068291.