BMW Mini R55 Amp and Speaker Fitting Essex
26 April 2017 | Admin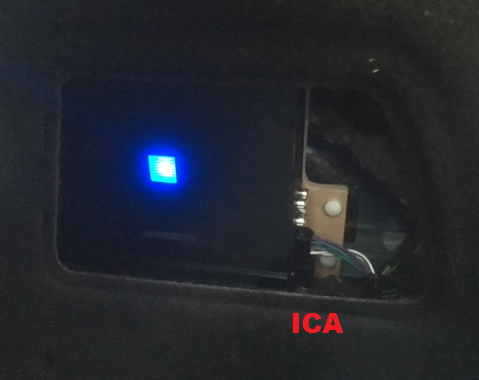 If you own a BMW Mini you are more than likely disappointed with the factory sound quality / output. It sadly isn't enough for most people. In Car Advancements offer a custom package for this vehicle. consisting of removing the original front speakers and replacing these with JL Audio components which give a very nice clear sound, even when turned up loud. The front speakers are hidden behind original trims, giving an original appearance.
The Rear speakers are replaced with Focal speakers. These give a fantastic bass note when fitted in the rear and offer a sound similar to having an under seat subwoofer installed, it does sound awesome once these are amplified. I find the Focals hard to match in terms of performance and quality. These are also hidden behind the original factory trims giving an original appearance.
We then disconnect all original speaker wiring and connect them cables to a high quality 4 channel amp to power all 4 speakers. I would say this set up is more than enough for most customers, but those demanding extreme bass, it would be wise to also fit a slim line subwoofer in the boot.
This amp was mounted in the right hand side panel in the boot area. I wouldn't recommend this is some cases due to heat build up from the amplifier. Our normal fitting location is on the back of the rear seats allowing heat to exit the amp quickly.
If you would like to chat with us about our Car Audio upgrade service give us a call on 07525 068291.