BMW Mini Cooper S Kenwood Radio Fitting Essex
14 May 2019 | Admin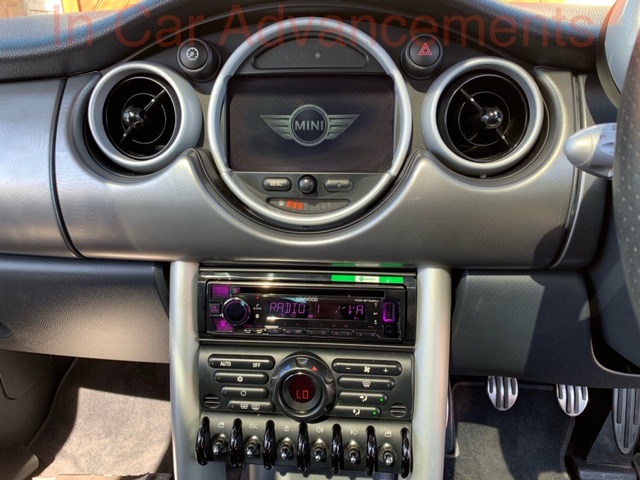 Many audio companies didn't want to get involved replacing the radio in this BMW Mini due to it having the rare Harmon Kardon as standard. This makes changing the radio a lot more involved, but with the correct fitting parts and some wiring changes we can install any major brand of car audio such as Kenwood, Pioneer or Alpine. We can also link the radio into the original steering wheel controls meaning the controls mounted on the back of the steering wheel can function as volume and track adjustment controls.
The original radio just had Radio and CD, but the new Kenwood that was installed features a lot of extras such as Bluetooth handsfree which allows you to make and receive phone calls while driving without touching your phone ( completely legal ), Bluetooth music streaming which means you can simply play music via bluetooth from your smartphone or you can use the app Spotify due to the Kenwood units having the approval with the Spotify app you know it will work and function well.
The Kenwood unit also featured a USB and Aux connector meaning you can play music from an iPod or any other USB device or drive meaning you have a wide range of listening abilities with a more advanced / up to date head unit. If you would like a car audio upgrade in your BMW Mini or any other vehicle why not give us a call on 07525 068291.