BMW Mini Cooper D Cobra Flush Mount Sensors Fitted Rayleigh
15 November 2019 | Admin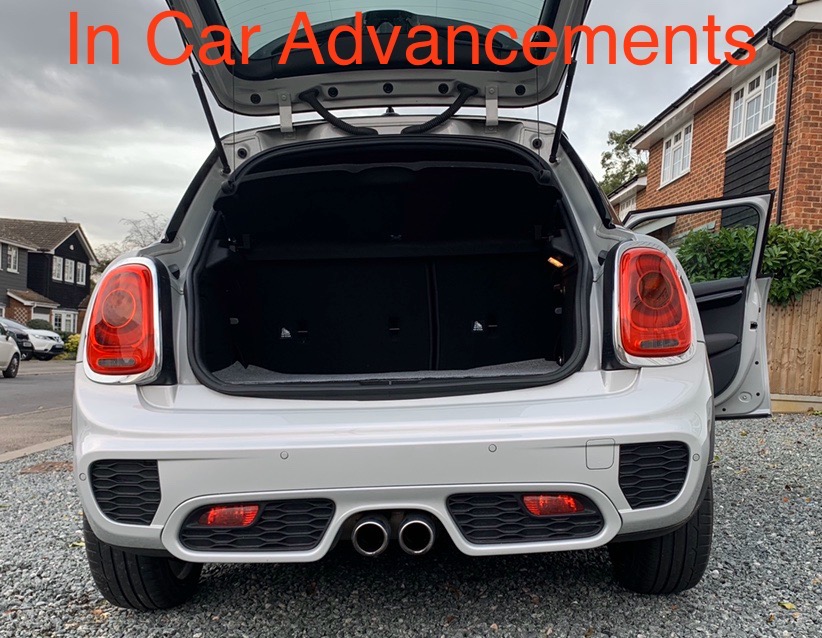 BMW Minis only come with rear parking sensors if you spec the vehicle with them, when being made at the factory. This customer wanted the factory look sensors but he was aware they can't be mounted in the lower matt black grills like the originals. We mounted the sensors at the top center and on the end pieces giving a OE style appearance, and I must say it looks very sleek. These Cobra flush mount sensors are exactly the same as the original size BMW ones are at 17mm wide. All the wiring and harnesses are run behind the bumper and interior trims meaning you don't see any change to the vehicles interior.
The buzzer can be mounted on top of the rear c pillar trim ( louder option ) or we can mount the buzzer behind the original trims making the buzzer slightly quieter but this looks the best in terms of appearance and giving a more original look. Cobra flush mount parking sensors are more than likely the best parking sensors in the world due to there excellent reliability and performance backed with our 3 year warranty for piece of mind.
These sensors were professionally colour coded to the original vehicle paint colour giving an excellent finish. These sensors automatically activate when the vehicles reverse gear is selected. We can colour code any of our parking sensors to match your vehicles paintwork. If you would like professionally installed flush mount parking sensors why not give us a call on 07525068291.