BMW Mini Bury 9068 Bluetooth Handsfree Fitted Rainham Essex
26 July 2022 | Admin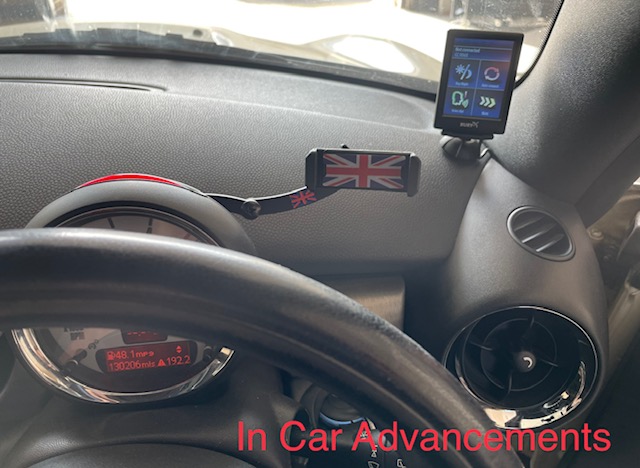 BMW Mini fitted with the excellent Bury 9068 offering Handsfree calling and Bluetooth music streaming. Bury have been known for there amazing quality systems for years and as such they are the system we recommend. We carried out this install with an SOT harness meaning no wires are cut or damaged during installation and the vehicle can always be returned back to standard if needed. This kit features a seperate microphone which is mounted by the interior light giving excellent call quality, the callers voice is routed through the front vehicle speakers meaning you have perfect audio while driving.
The Bury 9068 also offers music streaming via Bluetooth meaning you can play music from your phone while driving and the music will play through the vehicles front speakers. The phones volume must be on maximum otherwise the audio will sound very quiet when Bluetooth streaming. A Bury handsfree system will give you excellent piece of mind while driving and allow you to answer and cancel calls without touching the phone, it also allows access to your phonebook meaning you can make a call while driving to a chosen contact without touching the phone.
Even some newer cars are sold without handsfree and due to the law now giving 6 points if your caught on the phone while driving it makes complete sense to get a handsfree system installed before it's to late. We travel the Essex area on a mobile basis fitting Bury handsfree systems at your home or place of work. If you would like a professional handsfree installation you can call us on 07525 068291.