BMW M6 Autowatch Ghost 2 Tassa Fitted Canvey Island Essex
25 May 2020 | Admin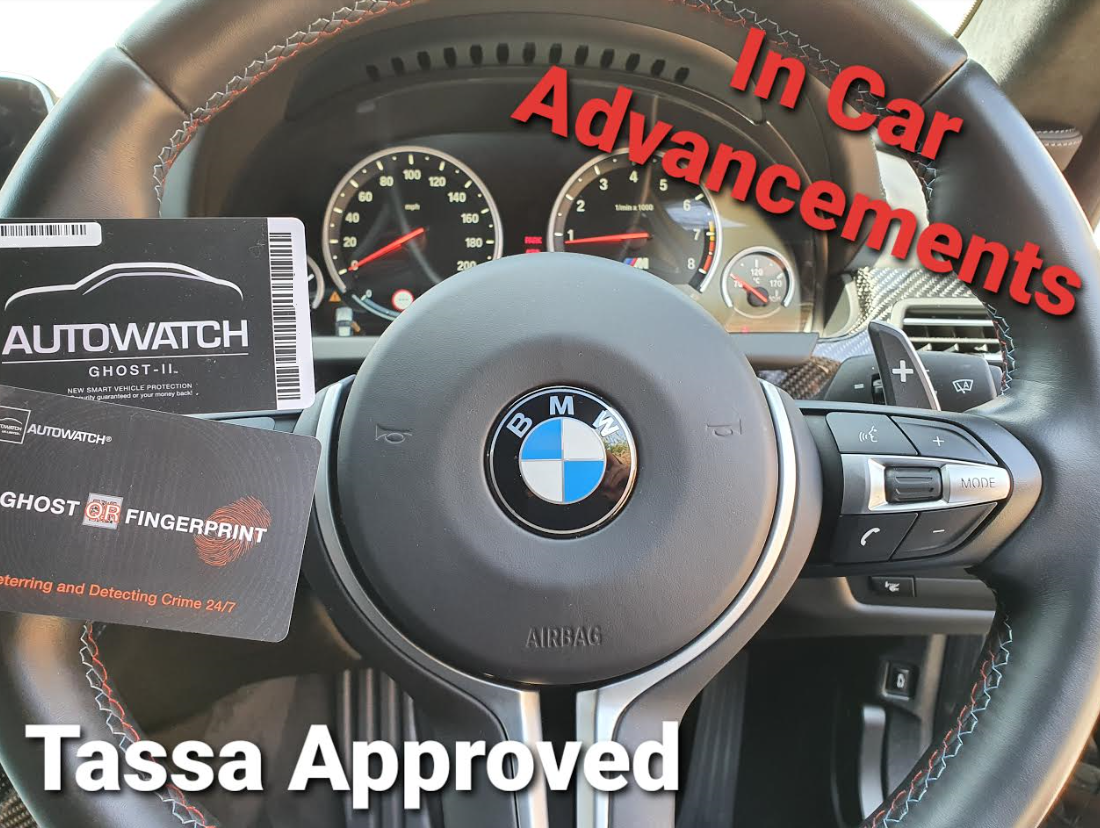 If you own a BMW or if your lucky enough to own an M series you will be more than aware how quickly these vehicles are stolen. BMW have issued many security updates to try an stop key cloning but as yet none of these updates have proved effective. As such many owners want to upgrade their security and as such look at devices such as the Autowatch Ghost 2 Tassa approved system. This device uses the original vehicle buttons in order to disarm the immobiliser. The best part about the Autowatch ghost 2 which many customers like is the way no one ( not even a thief ) would know the device is installed.
When fitted to a BMW the engine simply won't crank over and it will simply remain completely immobilised unless a secure code is entered. The Ghost uses the original indicators in the cluster display as a confirmation light to say the device is disarmed. This means a theif can't trace any wires back from a LED for example. As yet NOT one BMW has been stolen with the Autowatch Ghost 2 installed meaning its a great Security upgrade for your vehicle.
The BMW 3, 4 and X5 are all in the top 10 list of stolen cars of 2018, 2019 so it makes sense to get your vehicle secured before it's gone! We are fully mobile Ghost 2 Tassa Approved installers in the Essex area. We are the original installers of the Ghost and know the product inside out giving you the best advice in order to protect your BMW. If you would like a mobile installation call 07525068291 to get your vehicle booked in.