BMW M3 E92 Autowatch Ghost Fitted Dagenham Essex
22 March 2022 | Admin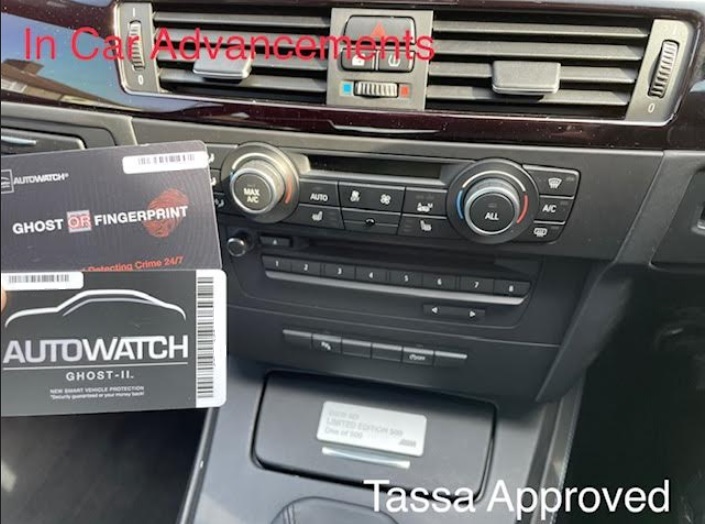 Special edition BMW M3 E92 now protected with the Autowatch Ghost in Dagenham Essex. We are fully mobile offering Autowatch Ghost installations across Essex, this excellent codition E92 needed some security and as such the Autowatch Ghost is a perfect non visable immobiliser. The Ghost uses an original dash light for confirmation meaning there are no LED's or Buzzers installed meaning you wouldn't even know a security system has been installed.
The Autowatch Ghost system uses the original dash buttons to allow the system to disarm meaning unless you know the secure pin code the vehicle simply won't start. Many customers like the system due to the fact it doesn't effect or change the way the vehicle looks. As such it is the most common immobiliser if the customer wants the neatest installation possible, when installing we also use the correct loom tape for the vehicle meaning even if the vehicle is stripped down a thief wouldn't know the location.
Do you require your BMW to be secured? we offer many protects such as the Ghost and the Pandora Storm which offer excellent security. This installation also gained the Tassa approval meaning the system is linked to the stolen insurance database certain parts of trim are security marked meaning if they are stripped for spares the police can link these parts back to your vehicle. Remember we are fully mobile in the Essex area and offer installations at your home or workplace call 07525 068291 to book.