BMW M2 Competition Pandora Mini BT Fitted Hornchurch
5 May 2022 | Admin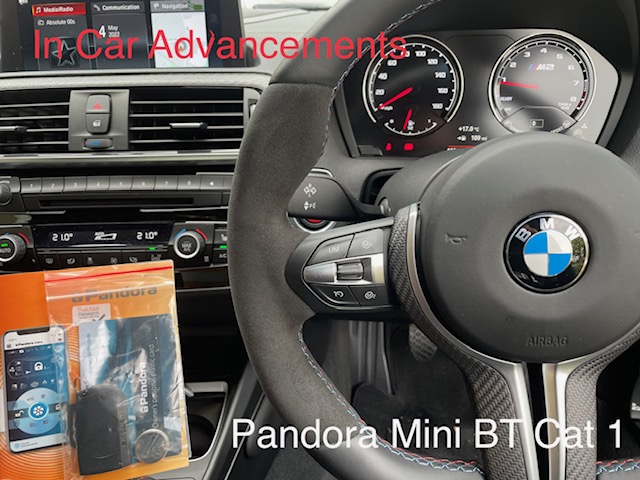 This excellent condition BMW M2 Competition had the Pandora Mini BT full alarm and immobiliser. An alarm system is a must on this vehicle due to the interior being so expensive and if a thief is not going to steal the vehicle you know they will steal the steering wheel, interior trims and multimedia system. These vehicles are a massive target and as such you need an alarm installed along with secure immobilisation.
The immobilisation on this vehicle is done via Can-Bus and physical cuts meaning it is more secure than any other system on the market. With the Pandora ADR tag you can simply walk up to your vehicle as normal, unlock and drive away without any hassle. The Pandora ADR tag makes driving your vehicle unchanged in anyway meaning many owners want this type of system for ultimate convenience. This system includes Dual zone shock, tilt and motion alongwith interior motion, protection for all doors, boot and bonnet meaning you have complete piece of mind when leaving your vehicle.
The Pandora Mini BT is by far the most cost effective unit on the market and with Thatcham approval you simply won't find a better system. Due to the Thatcham approval it means you will have a battery back up siren, as such the siren will keep sounding even if the wires are cut. If your seeking a professional and sleek installation for your BMW call Dave on 07525 068291.