BMW IX3 Electric Autowatch Ghost 2 Fitted South Ockendon
12 May 2023 | Admin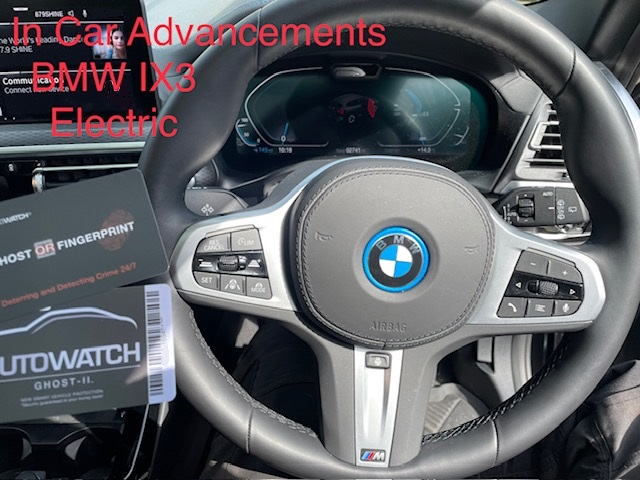 Many customers question can you immobilise my new electric vehicle? and the answer is yes, however they don't immobilise like a normal petrol or diesel vehicle would. They simply stop the vehicle going into a ready state. ( when you turn the ignition on the dash will normally say ready in green ) The Autowatch Ghost works very well on Electric BMW models by allowing the customer to turn the vehicles ignition on and if the code isn't entered the moment the vehicle is taken out of gear it disables the ready to drive funtion.
This means a pin sequance must be entered before the gear selector is moved to drive or reverse for example. Eectric cars get stolen exactly the same as normal petrol and diesel vehicles as such it is wise to protect your vehicle before its stolen. The nice thing about the Ghost is the way you wouldn't even know a product is installed because it has no external parts or LED's meaning a thief would have no idea you have any security product installed.
With Service mode it allows main dealer servicing and any software updates to be applied without issue, service mode can be entered in seconds allowing you to disable the Ghost if needed. If your looking for a professional Ghost installation why not view our Autowatch Ghost page or call us on 07525 068291 to discuss your requirements.