BMW 3 series Pandora Car Alarm Fitting Essex
28 March 2018 | Admin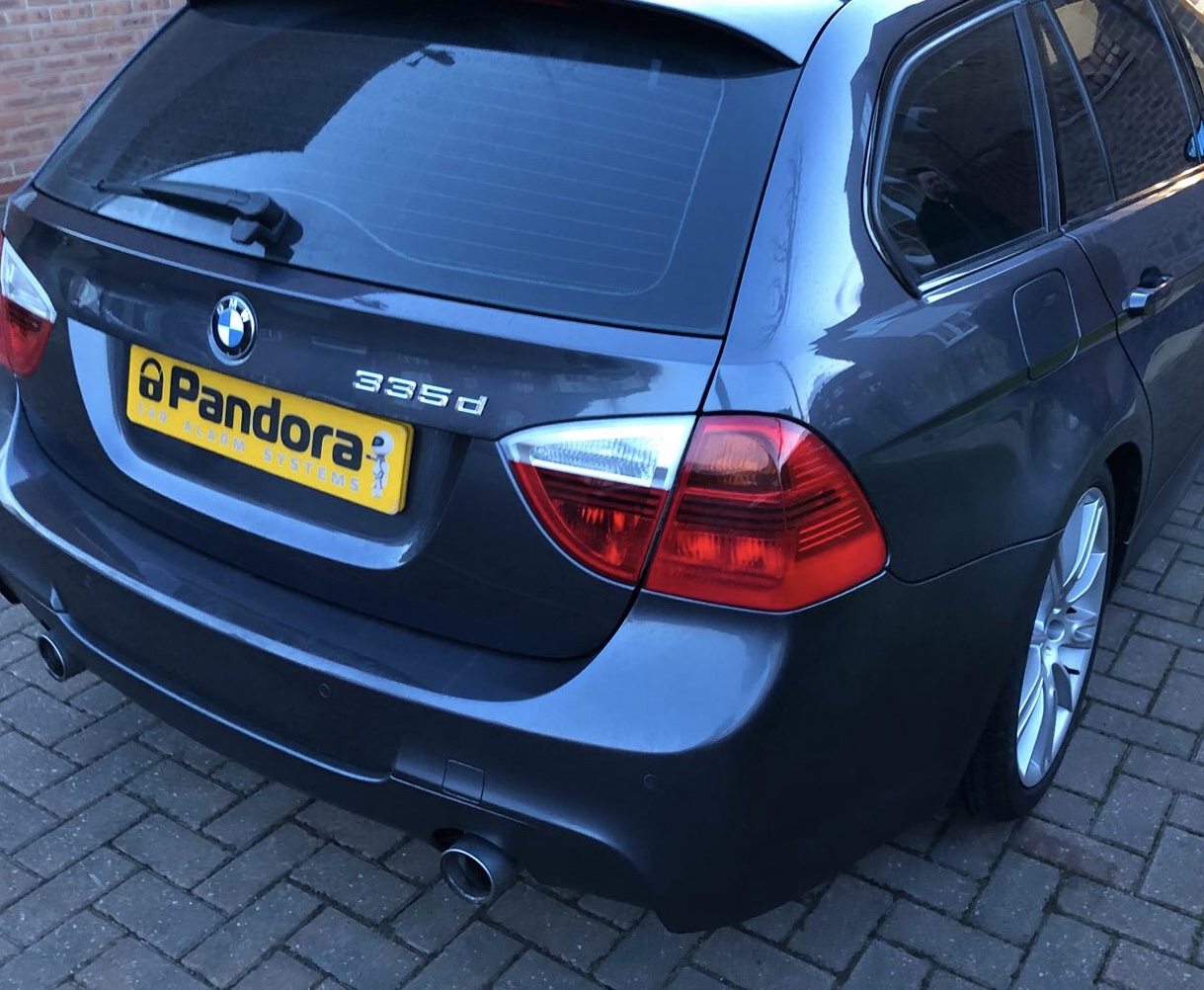 BMW one of the top 10 stolen vehicles in the UK. The owner of this 3 series wasn't taking any chances and had the Pandora Light Pro installed for complete piece of mind when leaving his vehicle. The software for the BMW vehicles is faultless and works perfectly. Offering deadlocking by a simple press of the remotes arm button. And the ability for the Pandora to arm and disarm along side the factory BMW remote or keyless entry.
The Pandora will only disarm the alarm and deactivate immobilisation cuts once the secure override tag is in range. Without this tag the alarm will remain armed at all times, The Pandora light pro offers excellent protection such as doors, boot, bonnet, shock sensor, tilt sensor. With the ability to add on warn away to any of our Pandora packages gives you complete piece of mind.
The Pandora remote which is OLED features up to 1 mile of range giving you confidence in leaving you vehicle and knowing it's still safe. If anyone triggers a warn away such as a shock or proximity sensor you will be alerted on the OLED remote control.
If you would like a Pandora Alarm installed into your BMW 3 series you can contact In Car Advancements on 07525 068291.