BMW 1 Series F40 Pandora Smart Pro Fitted Essex
17 March 2020 | Admin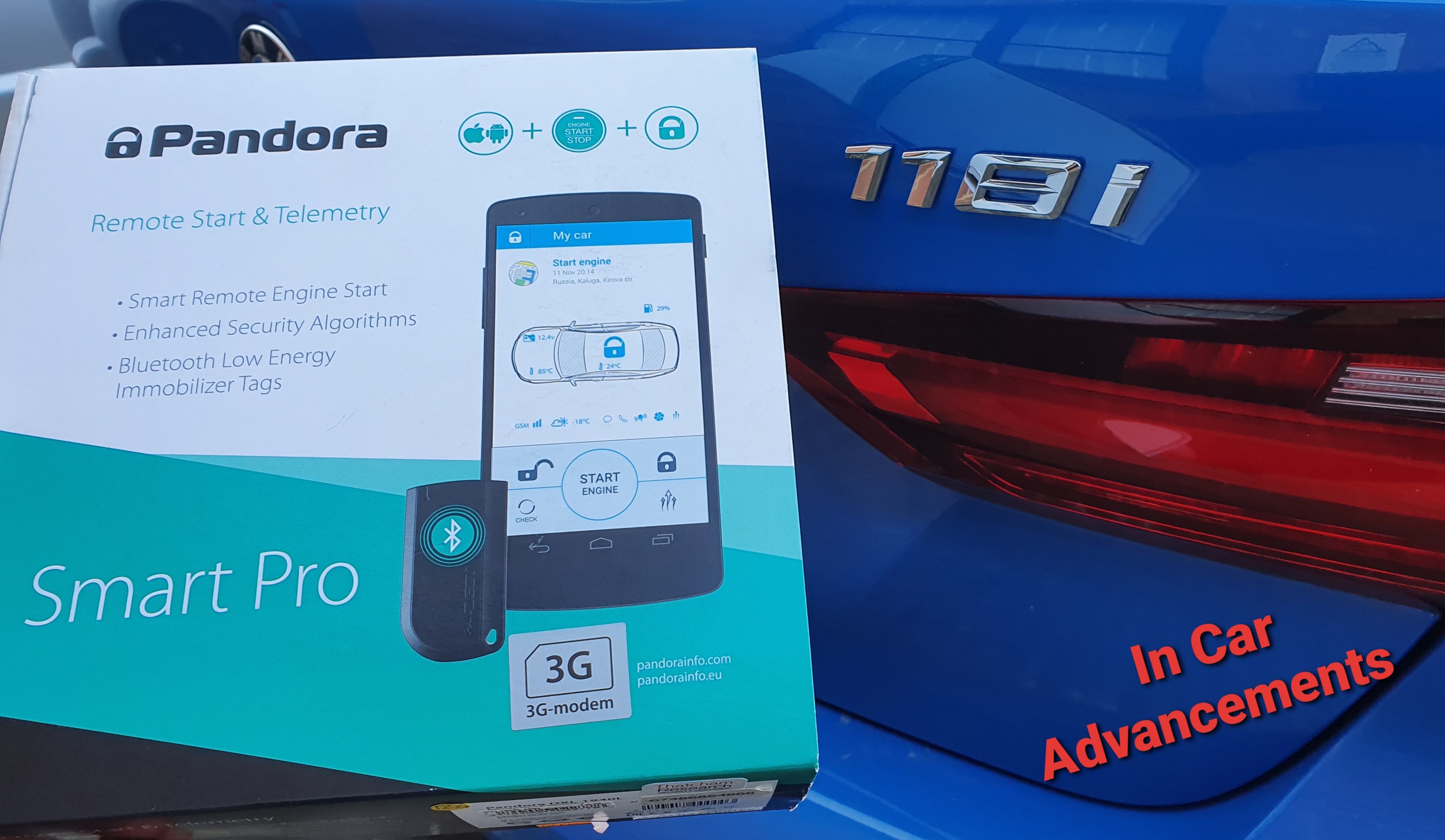 We was the first in the UK to fit a Pandora on the BMW 5 series G30, the BMW Mini 2015 onwards, and now we are the first to do the brand new 1 series F40 chassis. This car is now protected by the Pandora Smart Pro, what does the Pandora Smart Pro offer any other system in the UK? The smart has the most advanced encryption over any other system currently on the market. By using secure ADR tags the system knows it's you the owner entering the vehicle and not a thief with a cloned key.
The system works alongside your original BMW remote control meaning simply locking the doors will arm the alarm and unlocking will disarm the alarm ( providing the tag is within range ). The alarm and immobiliser will remain active if the tag is not within range, turning on the ignition without a tag present will trigger the alarm instantly for example. The Pandora ADR tag times out after 5 mins of no movement meaning even if the tag is in your house close to the vehicle the alarm will not disarm.
This alarm protects the bonnet, doors, boot, features a dual zone shock sensor, tilt sensor, and motion sensor all backed by a 120db battery back up siren meaning if the alarm triggers and the wiring is cut the system will keep sounding. This system also featured anti hijack meaning if the vehicle is being driven and the ADR tag leaves the vehicles interior the system will start counting down and immobilise the vehicle on motion ( via Can-Bus blocking ). This system also offers GPS tracking, and the Smart Pro will also phone you when the alarm is triggering meaning you would know if the alarm is sounding, the phone call will also tell you which zone has been triggered.
As you can tell we specialise in BMW security upgrades from the older BMW's which are still commonly stolen today to the latest brand new 2020 vehicles. Our security packages have a proven track record of keeping your vehicle safe and secure unlike many other systems on the market. Call Essex Pandora platinum dealer Dave on 07525068291 to find out more or book your vehicle in.