BMW Z4 Front and Rear Cobra Sensors Fitted Essex
19 June 2018 | Admin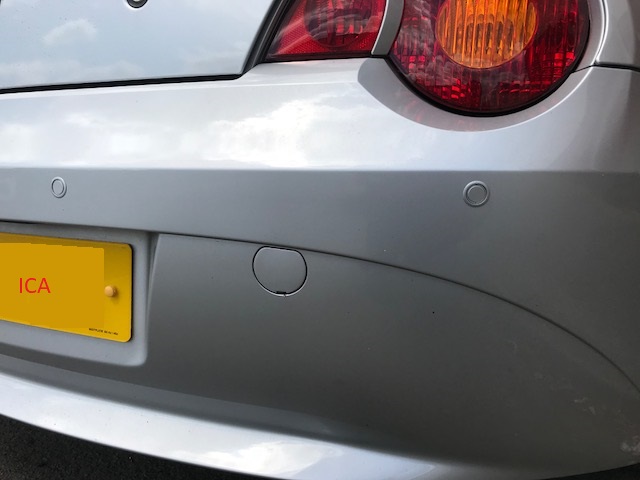 The BMW Z4 E85 is a rare car to be seen on the roads today. Our customer had difficultly seeing the edge of the front bumper when parking so decided he wanted complete front and rear protection. The Cobra sensors offer excellent protection over any other product on the market. The Cobra sensors offer an excellent protection range when parking. The sensors were professionally colour coded to match the original factory paint colour, unlike other dealers we use an approved body shop to get the best colour match possible. We fitted 4 sensors evenly spaced along the rear and 4 sensors to the front of the vehicle.
The Cobra sensors automatically switch on when reverse gear is selected. one beep is emitted so you know the sensors have become active. The front sensors work on a timer meaning when the ignition is turned on then the sensors come active for 40 seconds. If no objects are detected the sensors will turn off automatically. To turn the front sensors back on simply tap the P button for 1 second and it will wake the kit up for another 40 seconds. The great part about this is the sensors won't drive you mad while your sitting in traffic for example.
We are fully approved Cobra dealers located in Essex offering fully mobile high quality parking sensor installations. Call Dave on 07525 068291.