Bentley GTC Tracker Installation Rayleigh Essex
26 March 2019 | Admin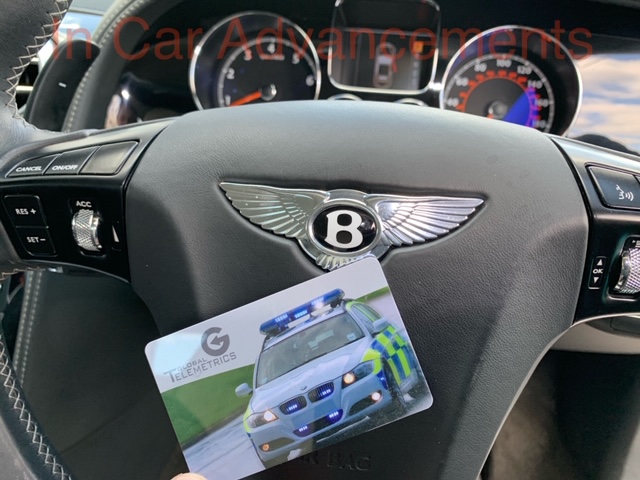 This Bentley GTC was protected by the Global Telemetrics Thatcham Cat 6 / S7 tracking system. This tracker gives full stolen vehicle recovery alongwith an Apple and Android smartphone app. The Global Telemetrics Trident system also allows you to log into your exact vehicle location and view the past 30 days history and were the vehicle has been. Global Telemetrics have been known for there awards year after year with their excellent track record of recovering vehicles. Globla Telemetrics has a excellent recovery time averaging 21 mins from the moment the vehicle is stolen to traffic police recovery providing the vehicle is phoned in as stolen quickly.
Having a Thatcham approved tracker installed onto your vehicle decreases your insurance costs in many cases. Due to many vehicles being stolen on a regular basis many insurance companies won't even entertain giving insurance cover unless a form of tracking device is installed. Having a tracker also gives you piece of mind when leaving your vehicle. Due to the ability to create geo fence grids around it's location or you can even add ADR cards to make the system even more secure.
This stolen vehicle tracking device was installed in Rayleigh in Essex. We are fully mobile and travel the local Essex area.