Autowatch Ghost Transport Mode
17 May 2020 | Admin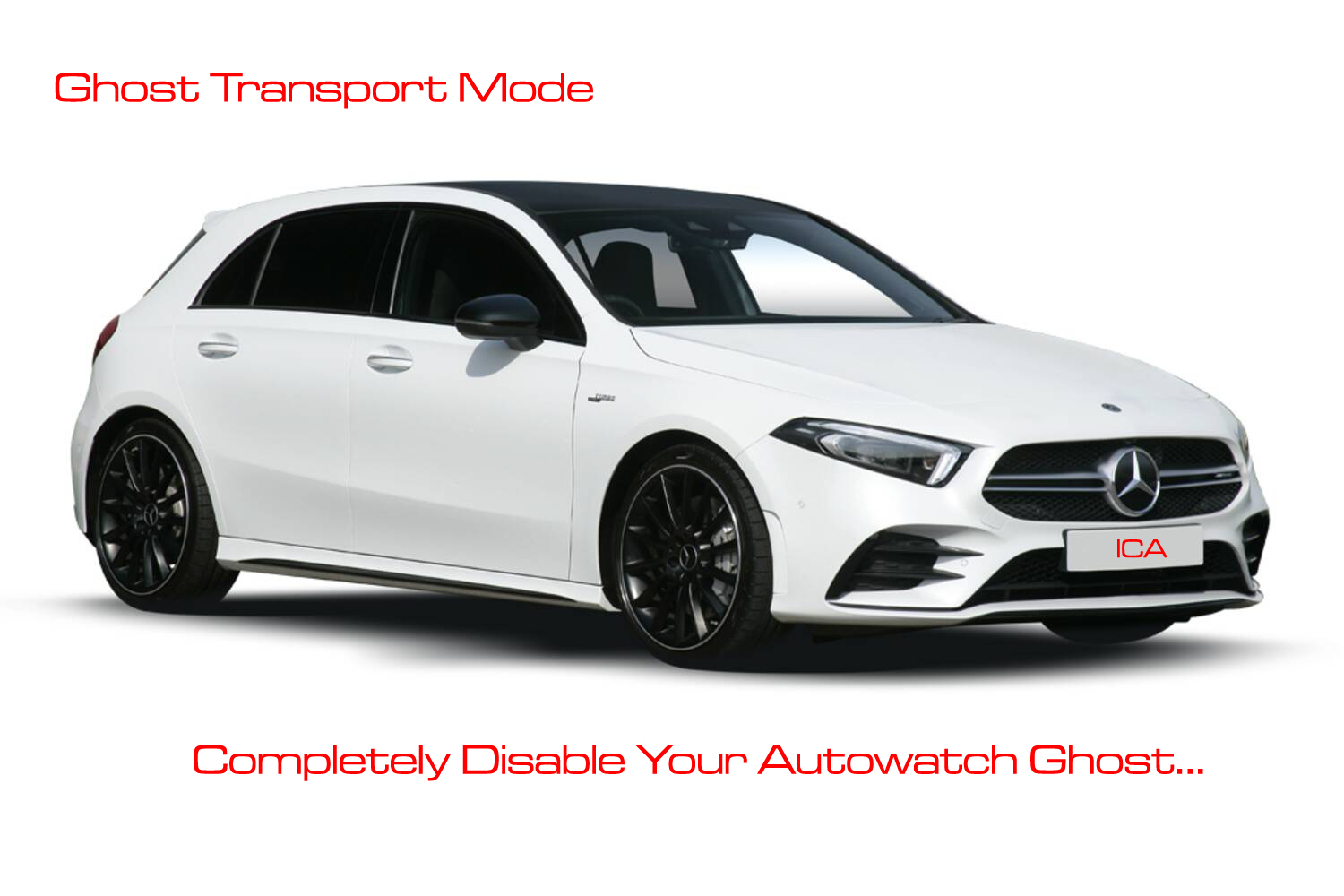 Be aware this may NOT work on every Ghost system due to software or when the Ghost was Manufactured. Do the following at your own risk to completely disable the Ghost.
The transport mode is used to switch off the Ghost completely meaning it will NOT immobilise the vehicle at all, and it can only be reactivated by entering the PIN code.
This mode should be used when you do not want the security functions of the Ghost system to start automatically. This mode will not be deactivated automatically when the speed reaches 31 mph for 15 mins meaning using transport mode is not as secure due do the Ghost not reactivating unless you enter the pin code.
In order to activate the transport mode you need the plastic security card with an emergency code, hidden under a protective layer.
1. Switch on the ignition without starting the engine.
2. Press the brake pedal and while keeping it pressed press the accelerator pedal a certain number of times as far as it can go where the number is equal to the first digit of the emergency code. Release the brake pedal. The first digit of the code will be entered.
3. Input the remaining digits of the emergency code in the same way (see item 2).
If the emergency code is correct, the device will pass into the PIN code change mode and will give out indication signal every 3 seconds. Press the service button 5 times. The interval shall not be more than 2 seconds. The activation of the Transport mode will be confirmed by 5 indication signals.
To exit Transport mode, enter the PIN code, and the indication signal will flash twice to confirm.
This transport mode does NOT replace service mode. Service mode it more secure because the Ghost will reactivate once the vehicle goes over 31mph and its driven for more than 15 mins. Meaning you can't forget to reactivate it when leaving the dealers for example. Please be aware we write the Service button down in each user guide when we install an Autowatch Ghost. If you Ghost has been installed by another installation company, you will need to ask them what button will be used.