Autowatch Ghost How To Disarm?
19 May 2017 | Admin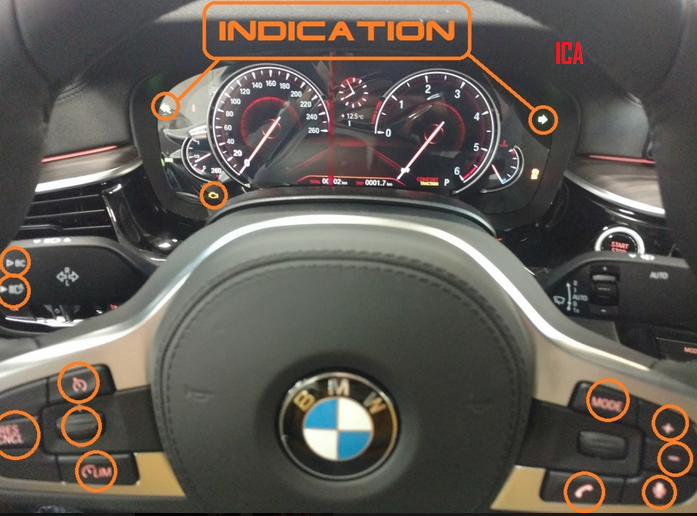 Some customers are very interested in the Ghost but seem unsure on how the system works. The Autowatch Ghost works via 2 methods and 1 emergency override method.
Steering Wheel Buttons, Intercator Buttons, Centre Console Buttons. ( Different buttons apply to each brand of vehicle. )

iPhone when you download the Autowatch App from the Apple store ( ADR )

Emergancy override used by the accelerator pedal.
When the Autowatch Ghost is installed you have a light which is used to tell the user if the code has been entered correctly / incorrectly. This could be the Engine light, Indercator light, ABS light. Each installation / light is different. For example a Ford Focus MK3 is the engine light, while Nissan vehicles normally use the vehicles indercator light.
As you can see from the BMW picture above you have a massive range of buttons that can be used to disarm the Ghost such as indercator up / down, cruise up /down, cruise set, mode, answer. These buttons can be used in any order and will need to be pressed every time before you can start the vehicle. The average button count can be between 4-12 presses of the buttons. For example a Vauxhall Astra J can only have a pin 4 presses long. But a BMW 7 Series can have a pin 18 presses long.
If you wish to find out more on the Ghost why not give us a call on 07525 068291. Remember we are fully approved Autowatch dealers.