Audi TT MK2 Cobra Flush Mount Sensors Fitted Chelmsford Essex
9 September 2022 | Admin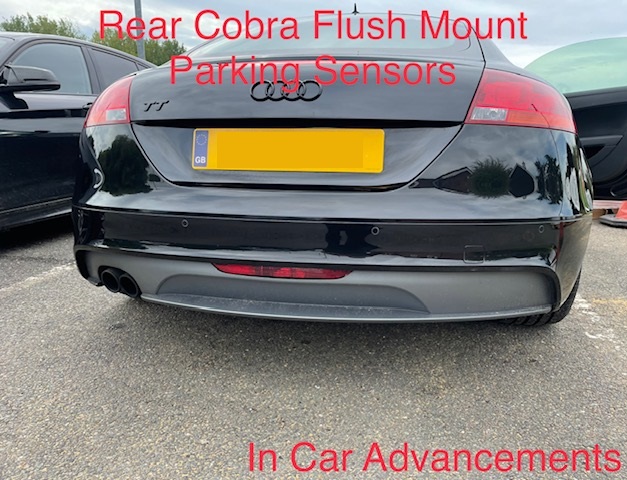 Audi TT MK2 now fitted with the very sleek Cobra rear flush mount parking sensors, offering a complete original appearence as such from the exterior you wouldn't even know these parking sensors were fitted after the vehicle left the factory. We use a professional 17mm hole punch to make the cut holes perfect with no rough edges allowing a perfect finish, parking sensors are ideal to protect your vehicle from nasty impacts / damage. Damage to your vehicles bumper can run into £100's of pounds and you have the chance of damaging it again if you don't get a parking aid fitted.
Cobra are by far the best parking sensor brand in the world, they make more parking sensors for car manufacturer than any other brand on the market. These sensors were professionally colour coded allowing a perfect finish. On the Audi TT we mount the buzzer behind the boot panel with the built in vent, this means you don't see any buzzer or wires. Everything is hidden out of sight, once you select reverse the sensors automatically become active meaning there is no input from the driver, simply select reverse and you will get a confirmation tone then the sensors will bleep faster and faster the closer you get towards an object.
We professionally install the Cobra flush mount sensors all over the Essex area on a mobile basis, you can call us on 07525 068291 to discuss or book a parking sensor installation. We work on many cars and vans offering our parking sensor installation services.