Audi SQ7 Smartrack D-ID V2 S5 Tracker Fitted Benfleet Essex
31 January 2022 | Admin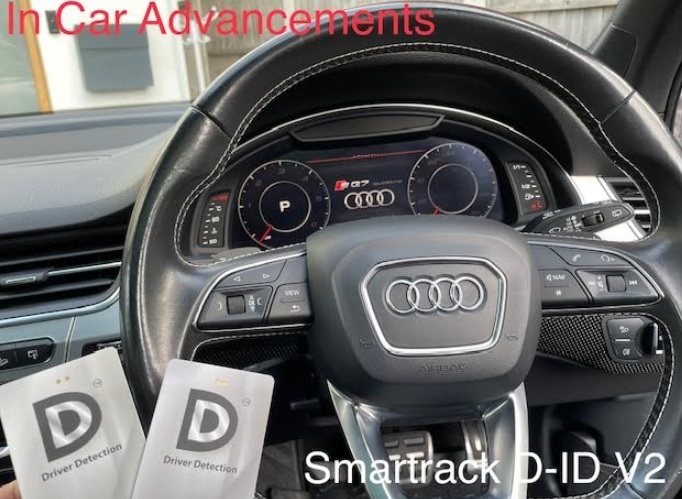 Many insurance companies won't take on many high end Audi's unless a stolen vehicle recovery tracker is installed. As such this Audi SQ7 required a Thatcham approved S5 system which offers the owner excellent security, but best of all the ADR cards simply slide into a phone case or wallet meaning you don't have to carry any clunky tags or fobs around. This is due to the latest design being aimed at ultimate convenience for the driver. The idea behind the S5 is to alert the call center if the vehicle is driven without a valid ADR tag, this allows the fastest recovery of a vehicle if it's stolen.
The Smartrack D-ID V2 S5 Thatcham approved tracker offers all the required features such as stolen vehicle recovery tracking, smartphone app for Apple or Android, desktop PC login allowing you to view the location and previous routes the vehicle has taken. The ADR card that you carry is simply charged via USB meaning there are no on going costs other than the subscription charge @ £13.49 a month or £159 yearly. Having a Thatcham approved S5 tracker gives you the best chance of vehicle recovery in the event of the vehicle being stolen. Quick recovery is due to the response of the call center in the event of the vehice being driven without an ADR card.
If required you can add additional immobilisation to this system at an additional cost but you also need to be aware it increases the subscription costs. We can also add additional cards if required meaning this system is ideal for owners where many people drive the car on a regular basis. If you require a Audi SQ7 Thatcham approved tracker give us a call on 07525 068291.