Audi S4 Pandora Smart Pro V3 Fitted Harlow
1 August 2023 | Admin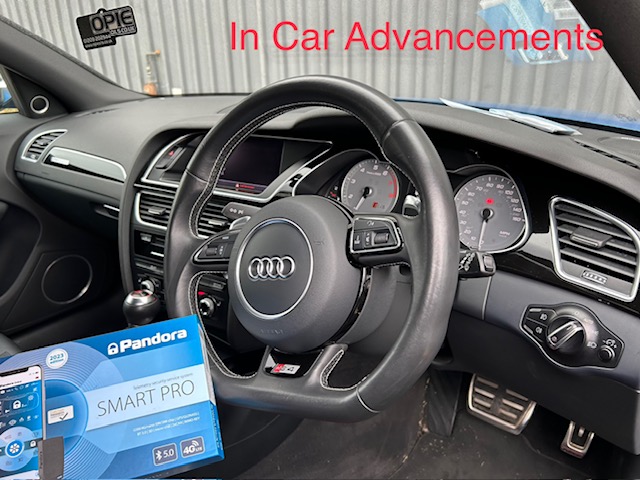 Audi S4 B8 fitted with the Pandora Smart Pro V3 this is a stunning alarm and immobiliser system, allowing you to stay connected by 4G to your vehicle at all times. The means your constantly connected to your vehicle allowing you to check if the vehicle is locked / unlocked and view history reports, if the alarm is triggered it will call and text you letting you know exactly what zone has triggered the alarm. Being Thatcham approved you may get an insurance discount ( depending ) on your insurance company.
The system comes fully loaded with sensors such as the dual zone shock sensor, tilt sensor and motion sensor giving complete protection for your pride and joy. Pandora uses an ADR tag which allows secure disarming of the alarm and immobiliser. Without this tag the system will remain in an armed state and even the original Audi key won't start the vehicle. If your keys are stolen with the tag the vehicle can be remotely shut down by phoning the alarm system. This means the vehicle will become immobilised and the hijacker won't be able to move the vehicle any further. The Pandora GPS tracking also allows you to locate the vehicle and recover it directly.
If the vehicle is attacked a loud 120db battery back up siren will sound, if the wires are cut the alarm will simply remain sounding. Our installation is very neat and the only component you will see is the LED mounted up by the rear view mirror housing. Meaning you wouldn't even know your vehicle has been apart to fit the security system.
If your looking for a Pandora Car Alarm installation in Essex you can contact us on 07525 068291 or email Sales@in-car-advancements.co.uk