Audi A3 Rear Parking Sensors Fitted Essex
30 January 2019 | Admin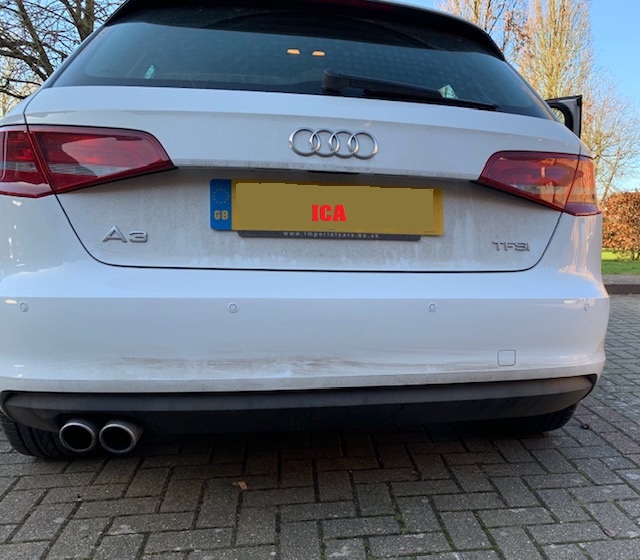 This Audi A3 had our entry level parking sensors. Not only do these parking sensors look great once installed they also perform very well unlike some other entry level systems on the market. These sensors start detecting objects from up to 1.5 meters away giving you an excellent warning in advance before getting close to any objects in the close proximity. These sensors were professionally colour matched to the exact vehicles body work colour ( Audi Glacier white ). As you can see the colour match is 100% perfect on this vehicle giving an excellent appearance. The sensors are also very low profile only being raised by 1 mm from the vehicles bodywork meaning they look original and don't look like they have been fitted after the vehicle left the factory.
Parking sensors are an item which normally costs less to have professionally supplied, colour coded and fitted than the average bumper repair. Making them a good investment throughout your vehicle ownership, did you know we offer a full 3 year warranty for complete piece of mind when having parking sensors installed by us. Only using approved brands which are ISO & RoHS approved means our products wouldn't effect your vehicles warranty in any way.
We are fully mobile in the Essex area meaning we come to you at your home or workplace. We are fully insured and we can carry out all types of parking sensor installs either rear or front and rear installations. If you would like to find out more visit our Parking Sensor page. Or you can call us on 07525 068291.