Audi A3 Cobra Flush Mount Sensors Fitted Essex
24 July 2018 | Admin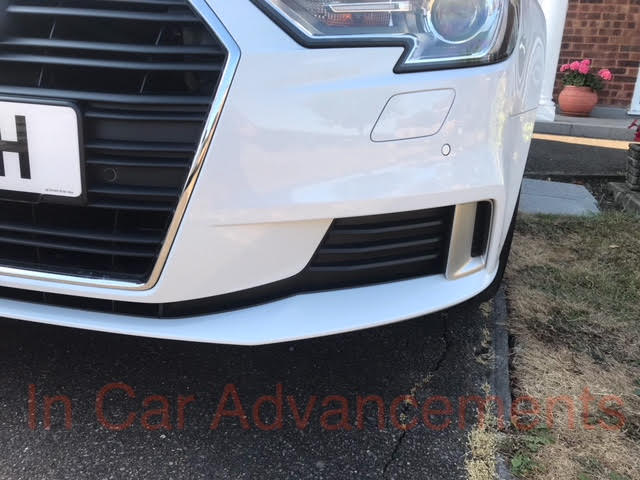 Many of the Audi's come with factory fitted rear flush mount sensors. But sadly lack in the front, our customer wanted the OE original factory look so we suggested the latest Cobra front flush mount sensors these are 17 mm in size and it looks like the vehicle left the factory with these fitted. We mounted all 4 sensors in the factory locations meaning it even looks like an original installation. The Cobra sensors offer excellent reliability over any other brand in the UK, due to all sensors being made in Italy and not China.
The sensors are activated once the ignition is turned on. If no objects are detected within 40 seconds the sensors will auto time out meaning you won't get false alarms from the cars in front or people walking past the front bumper. To simply activate the front sensors simply push the parking sensor switch ( We install this ) for 1 second and the sensors will wake up and become active. These will time out again after 40 seconds when not detecting any objects.
We are the largest Cobra dealer in Essex offering parking aid installations, from basic Cobra sensors to the premium flush mount OE style sensors. Why not call us to get your vehicle booked in for an OE style installation on 07525 068291.