12 months Free Subscription With Pandora Products
18 January 2021 | Admin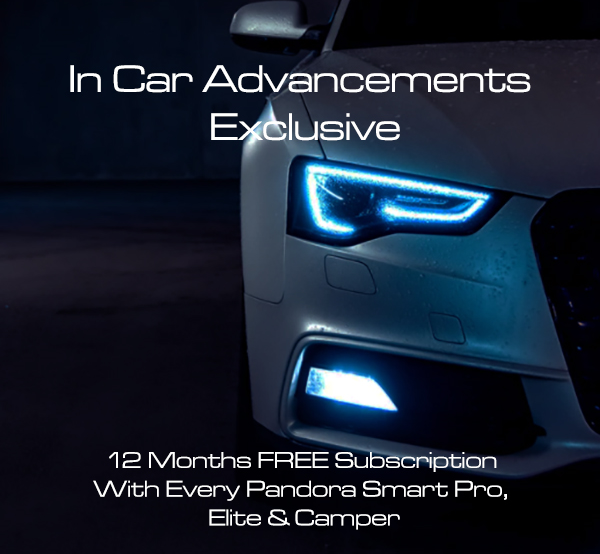 We have managed to secure an exclusive offer for all our customers looking at purchasing a Smart Pro, Elite or Camper Pandora alarm system, The systems as standard come with 6 months subscription as such we wanted our packages to suit many other tracking providers and we did! If you purchase a Smart Pro, Elite or Camper you will get the full 12 months free of charge. You might ask why do I need a system which has a subscription?
Many car alarms on the UK market are not connected to the owner in anyway meaning you could be at a shopping center and the alarm is sounding in the car park and you wouldn't even know until you return to your vehicle. A fully GSM / online system will alert you straight away if your vehicle is attacked, the Pandora systems call you to say your alarm is sounding and what zone has triggered the sensor. Online systems such as the Pandora Smart Pro & the Elite V2 have taken the market by storm due to customers wanting to be alerted as quickly as possible if the vehicle is being attacked or stolen.
With all online / GSM systems you will have subscription charges in the future, the cost for a year is £100 which is more affordable than many other tracking suppliers in the UK. As such after the first year this subscription will have to be re-newed with Pandora Alarms directly on 0203 7908 666.
Call Dave on 07525 068291 to discuss your Pandora requirements