Viper Car Alarms
10 March 2016 | Admin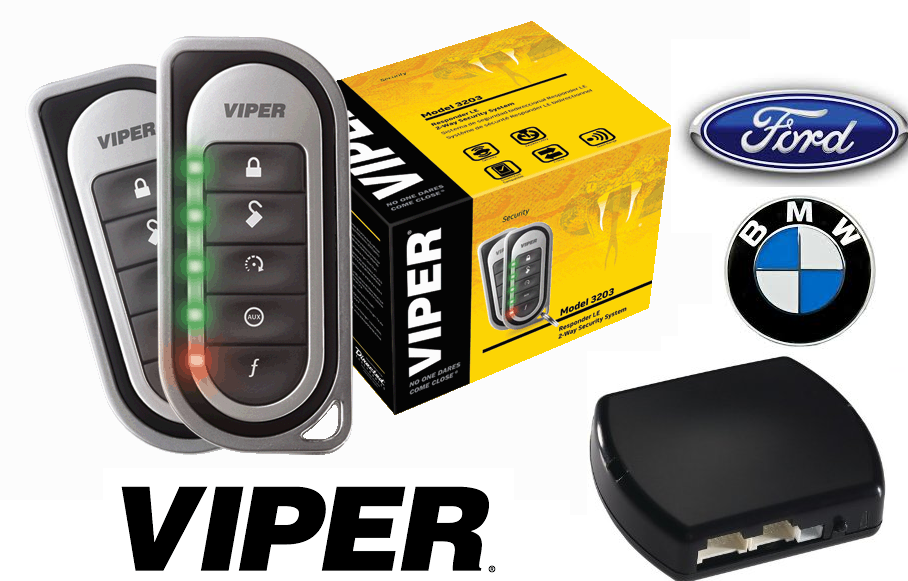 If your looking for the very best and most advanced car alarm on the market you have more than likely heard of Viper. Viper is a brand made under the main name of Directed Electronics based in the USA. Viper has taken over the market place in order to give you more product functionality for your money. Viper have become popular due to there 2 way technology they see a major gap in the market where car alarms were sounding and no one other than the vehicles owner was interested. With a 2 way remote every time the alarm triggers you will be alerted via the remote control. This works up to a range of 2000ft which is more than enough distance in order to alert you and make sure you can get back to your ride in time.
We install the Viper 2 way alarm system on many vehicles most common being BMW and Ford. With the large amount of vehicle thefts having a secure Viper Car Alarm system is a must have. Installing extras like warn away and tilt sensors make your vehicle ultra secure against any form of attack. We use custom data modules to allow the alarm to link in perfectly with your vehicles data network known as Can-Bus.
The Alarm is very neat once installed due to the LED being built into the small aerial and this is mounted at the top of the window screen meaning you have a very sleek install and you simply won't see anything else. There is an emergency override in the event of you loosing your remote control in order to start your vehicle and carry on with your day.
We install Viper Car Alarms across Essex via our mobile installation service. and remember we are fully Viper and Clifford approved.